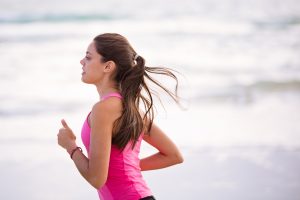 At Belvidere Rehab & Sports Medicine, our certified physical therapists cover an extensive range of services to help treat your low back pain. We start with a comprehensive evaluation to determine the best mode of care, including choosing the right specialist and developing a customized care plan specific to your lower back pain relief needs. At BRSM, we understand that each patient and each injury are unique and deserve a low back pain treatment plan that fits your need to bring the most significant amount of lower back pain relief. BRSM offers the most effective therapies to provide low back pain relief to our patients. What are you waiting for? Call us today!
Caledonia Low Back Pain
Nestled just six miles east of Machesney Park, in Boone County, Illinois you will find the quaint village of Caledonia. Home to just more than 200 residents its conveniently situation along Route 173, affording easy access to BRSM's lower back pain clinic and the amazing low back pain treatment options we offer. We are a full-service physical therapy and massage therapy low back pain clinic that will have you feeling like your old self in no time! When you need lower back pain relief in the Caledonia area, BRSM is the one to call! We offer FREE lower back pain screenings to help find the treatment plan that will work perfectly for you.
Caledonia Lower Back Pain Clinic
The most important aspect of your lower back pain evaluation is receiving an accurate diagnosis to begin your customized lower back pain treatment plan. Let our certified professionals at BRSM show you how to ease that pain. Our physical therapists have an immense amount of experience and enjoy helping Belvidere Rehab & Sports Medicine patients find relief from their lower back pain. We are committed to finding the low back pain treatment that is right for you and has you back to enjoying your life without low back pain. Call us today at (815) 227-1700 to schedule your free consultation, it's your first step back to wellness. Don't delay!
Caledonia Lower Back Pain | Caledonia Low Back Pain | Caledonia Lower Back Pain Clinic | Caledonia Low Back Pain Treatment | Caledonia Lower Back Pain Relief