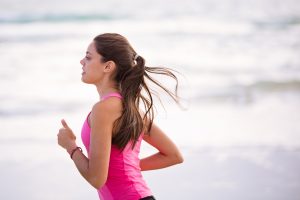 At Belvidere Rehab & Sports Medicine, we are staffed with a specialist who is devoted to what they do. Our primary focus is rehabilitation and getting you the lower back pain relief you deserve while equipping you with a low back pain treatment plan to prevent further injury. We work to restore function, improve mobility, and relieve your low back pain through education and physical therapies. BRSM is continually adding new lower back pain relief options, and treatment plans to accommodate the different needs and reasons for your lower back pain, providing better care and superior results through specialized care.
Poplar Grove Low Back Pain
Surrounded by a vibrant farming community and located near the Long Prairie Trail, the nearly 6,000 residents of the village of Poplar Grove in Boone County, Illinois can take full advantage of both economic development and convenient access to I-90 while maintaining a peaceful and growing community. They can also take advantage of the community's strengths and passion for excellence when they contact BRSM's low back pain clinic near Poplar Grove for all their lower back pain relief needs. The professional therapists at BRSM are waiting to serve the community with excellence and the treatment plans customized to relieve your low back pain.
Poplar Grove Lower Back Pain Clinic
Whether you have a sports injury, acute pain or a growing low back pain problem, BRSM can help! We are the leading provider of physical therapy services in and around the Poplar Grove area for low back pain and lower back pain relief. We have a variety of services, including sports injury rehab which is a safe therapeutic approach that helps our athletic patients effectively treat their lower back pain and achieve optimal performance. Call Belvidere Rehab & Sports Medicine at (815) 227-1700 today to schedule your FREE screening evaluation. All our unique treatment plans are based on this comprehensive screening.
Poplar Grove Lower Back Pain | Poplar Grove Low Back Pain | Poplar Grove Lower Back Pain Clinic | Poplar Grove Low Back Pain Treatment | Poplar Grove Lower Back Pain Relief