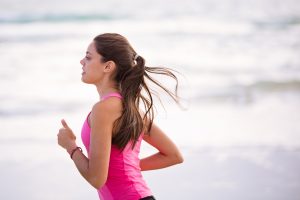 At Belvidere Rehab & Sports Medicine our certified physical therapist covers a wide range of services, individually customized for the relief you need for your lower back pain. We know that each patient and each injury are different, there is no one size fits all approach. Our team will work with you to develop a unique low back pain treatment plan that is specific to you and your low back pain needs. We call it a customized care plan, let us develop one for you today! In some cases, BRSM will even bill your insurance or work with you on a reasonable payment plan. Contact us today for more information on how you can get lower back pain relief.
Rockford Low Back Pain
The third largest city in Illinois is Rockford, the county seat of Winnebago County on the banks of the Rock River. The 152,871 residents of Rockford enjoy beautiful parkland and forest preserves and have recently been attracting jobs in the logistics and transportation industries. The many residents in Rockford know that when they are looking for lower back pain treatment, BRSM is the lower back pain clinic to call. Our patients know the physical therapists at BRSM use a team approach to care, conferring with other affiliate specialists to bring you the most comprehensive and effective treatment plan for your lower back pain.
Rockford Lower Back Pain Clinic
The experience of our diverse staff sets us apart from other lower back pain treatment centers, and our patient care, successful outcomes, and welcoming atmosphere makes your experience even greater. At BRSM we enjoy helping people, its what we do and our commitment to helping you find lower back pain relief is evident. Combining top-level skilled physical therapy to provide relief from low back pain and a relaxed environment is our mission at BRSM. If you are tired of living with debilitating low back pain, call Belvidere Rehab & Sports Medicine today at (815) 227-1700 for your free screening evaluation. We're here to help you find lower back pain relief!
Rockford Lower Back Pain | Rockford Low Back Pain | Rockford Lower Back Pain Clinic | Rockford Low Back Pain Treatment | Rockford Lower Back Pain Relief