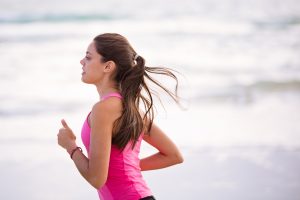 Belvidere Rehab & Sports Medicine has been providing outstanding physical therapy services to Rockford residents We treat patients who suffer from jaw pain caused by a variety of medical conditions. Because there is no known "cure" for Temporomandibular joint (TMJ), management of patients with TMJ pain symptoms is similar to management of patients with other orthopedic or rheumatologic disorders. BRSM professional staff is dedicated to giving you the best TMJ treatment and jaw pain relief available. BRSM is the #1 TMJ pain clinic in Rockford.
Rockford Temporomandibular Joint
BRSM is known in Rockford for our excellent jaw pain relief treatments. Rockford is just a hop, skip and jump from Chicago's hustle and bustle – in the rolling, beautiful hills of Northern Illinois. Rockford has a population of 147,051 and is a vibrant community with big-city amenities with a small-town feel. Therapy for TMJ pain problems can range from simple measures to extensive treatment. This may include physical therapy, exercises, nutritional recommendations, and the use of stress reduction techniques and medications.
Rockford Jaw Pain
If your quality of life has been impacted by TMJ pain, let BRSM provide you with jaw pain relief. Chronic jaw pain can have a debilitating effect on your quality of life, affecting everything from work, school, family responsibilities, and social life. Our TMJ pain staff uses a multidisciplinary approach to create the TMJ treatment plan that works best for you. Make an appointment today, call Belvidere Rehab & Sports Medicine at (815) 284-1700.
Rockford TMJ Pain | Rockford Temporomandibular Joint | Rockford Jaw Pain | Rockford TMJ Treatment