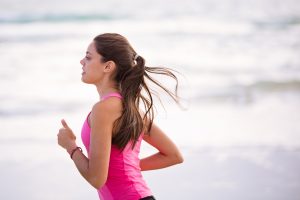 Belvidere Rehab & Sports Medicine offers those suffering from vertigo an opportunity to take their lives back. With expert care and specialized vertigo treatment, we are effective at reducing and even eliminating symptoms that keep you from living your best life. Over 69 million Americans have suffered from symptoms of vertigo. The team of specialists at BRSM is motivated to deliver the best vertigo therapy to Rockford residents who are searching for a vertigo treatment center.
Rockford Vertigo Therapy
It is no longer necessary to have a referral to see the experts at BRSM for vertigo treatment. We focus on providing vertigo therapy that gets you optimal results. BRSM knows how hard it can be to complete routine tasks when you experience symptoms of vertigo. We want you to be able to live a productive life in Rockford. Nicknamed "Forest City," Rockford is a thriving metropolitan area with 146,526 residents. The city motto reads, "The Government Closest to the People." At our vertigo treatment center, you can be sure our therapist will get to the root of the problem to build a workable treatment for you.
Rockford Vertigo Treatment Center
BRSM is here to help you take control of your care, starting with a comprehensive evaluation to decide the proper vertigo treatment for you. No two patients are alike, and our team approach allows us to deliver the best possible vertigo therapy. Belvidere Rehab & Sports Medicine is a vertigo treatment center that sets itself apart by having a diverse staff with diverse experience, which promotes successful outcomes for patients. Contact us today to request a FREE screening.
Rockford Vertigo Treatment | Rockford Vertigo Therapy | Rockford Vertigo Treatment Center